Hurricanes, Typhoons, & Restoration
•
Posted on September 13 2019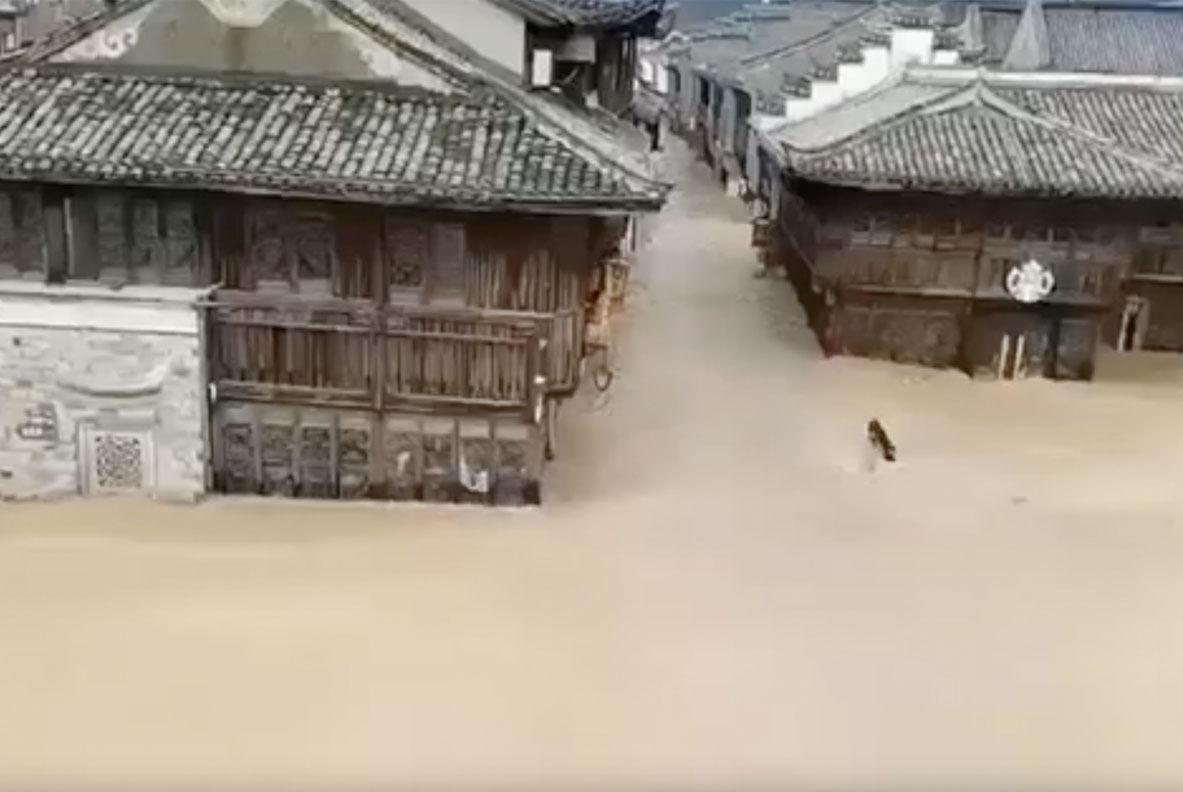 We are trying, we are really, really, trying to get our products to you.  But sometimes life has natural disasters and becomes sad, messy, painful and frustrating.
These are all emotions flooding around our office right now as we try to bring our best fall products to you. A picture is worth 1000 words!
For several mornings over the past month I have awaken to these heartbreaking pictures. There are so many questions that, like me, I am sure many others have as to why bad things happen. I can't imagine living through a typhoon in China or a hurricane on the east coast or being on the huge ship that capsized at St. Simons island.
Living in real time in the middle of these tragedies has got to be horrific.
For us, the typhoon in China meant all of our best products for this fall were destroyed, our factories were destroyed, and lives were taken.
For us, the hurricane which hit the east coast meant that the ports in Savannah were closed for over a week holding several of our containers with our fall merchandise causing, almost, a two-week delay in getting our products that were not destroyed in the typhoon, to the warehouse.
As the owner of Glory Haus, every day I continuously feel the tremendous responsibility to run our company well because I know that what Glory Haus does supports over 300 families in America, China and India. This is a responsibility I do not take lightly.
Our team has worked so hard all year to create fantastic product to bring to Market and we always pray it brings joy and inspiration to people's homes and lives. So many mornings it has been hard to find joy when I wake up and see these pictures and hear of the impact they have on our business and in turn your business.
There is so many emotions - devastated for the lives lost, devastated by the amount of rebuilding that will have to take place, heartbroken that what we plan for all year cannot be delivered to our customers on time.
For me, and Glory Haus, the disappointment is that we cannot deliver what we promised our customers. It is frustrating when our artist, team, and factories have worked so hard to do a job well done and then circumstances out of our control ruin what we have worked all year to create and deliver well. 
For me, it is the responsibility to provide for these 300 families that count on Glory Haus to deliver great products on time to support themselves and their families.
These events have reminded me that so much of life is out of my control. I can work, I can sweat, I can stress, I can do all things "right" and still I may not "succeed".
Life is a mixture of faith and doubt.
My faith sometimes mingles with doubt so I have to continue to stand on God's truths so that doubt does not get the last word. Today I'm choosing to trust Jesus in the midst of the frustration. I believe in a God of restoration and a God of miracles. We all have things that cause us to pause and cause us to doubt.
So today I pray for restoration, strength, and courage. Praying that God will give us all strength in the areas of our lives that we need strength.
God, you are a big God, bigger than any natural disaster and its consequences.
Today I have to trust as it says in Acts 2:21 -"Everyone who calls upon the name of the Lord will be saved."
Lord I trust you! Trusting you keeps me on my knees on a daily basis knowing on some days it's just harder than others. 
But I'm choosing to trust you!
This morning the first of several delayed containers has arrived! So, I am asking all our customers to know we are trying - really, really, trying and please know we are doing all we can to get you the products you ordered.
New due dates to our wholesale customers:
Metal collegiate landmark trays: End of September 
Welcome boards and toppers: Late October
Collegiate ceramic landmark and fan trinket trays: Early October